We want to hear from you. Please fill out the form below and a representative will contact you shortly. To contact someone directly, please scroll down to our directory.
WANT TO BECOME A CUSTOMER?

If you would like to be open an account with Better Brand Food Products, Inc. please fill out the Credit Application and email ar@betterbrandfoods.com, fax 831-724-5817 or call one our Sales Representatives to come pick it up.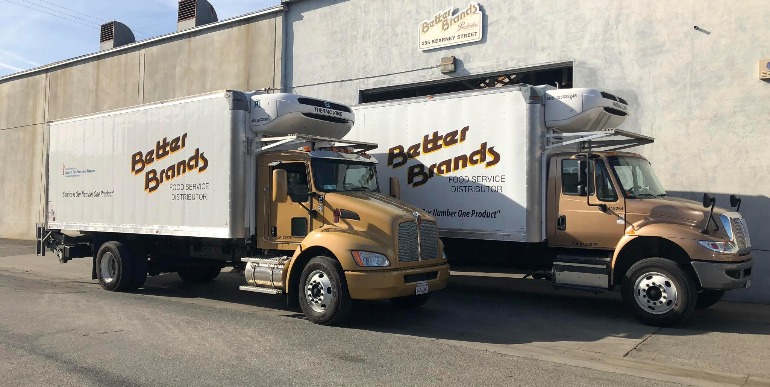 Mike Imlay - Sales Manager & Seafood Buyer
mike@betterbrandfoods.com or 831-724-7243 x205
Alfonso Moran - Gilroy, Hollister, Morgan Hill, San Juan Bautista, Tres Pinos & Moss Landing
alfonso@betterbrandfoods.com

Bruce Silverblatt - Monterey
bruce@betterbrandfoods.com

Chuck Hunsaker - Monterey & Carmel
chuck@betterbrandfoods.com

Fred Montalvo - San Jose & Moss Landing
fred@betterbrandfoods.com
Greg Bailey - Carmel Valley to Santa Cruz
greg@betterbrandfoods.com

Leslie Imlay - Santa Cruz
leslie@betterbrandfoods.com
To place an order
831-724-7243
Jayci Rucker - Marketing
jayci@betterbrandfoods.com
831-724-7243 x201
Nicki Imlay - Accounts Payable
ap@betterbrandfoods.com
831-724-7243 x203
Noemi Madrigal - Accounts Receivable
ar@betterbrandfoods.com
831-724-7243 x202
Peter Imlay - Purchasing Manager
peter@betterbrandfoods.com
831-724-7243